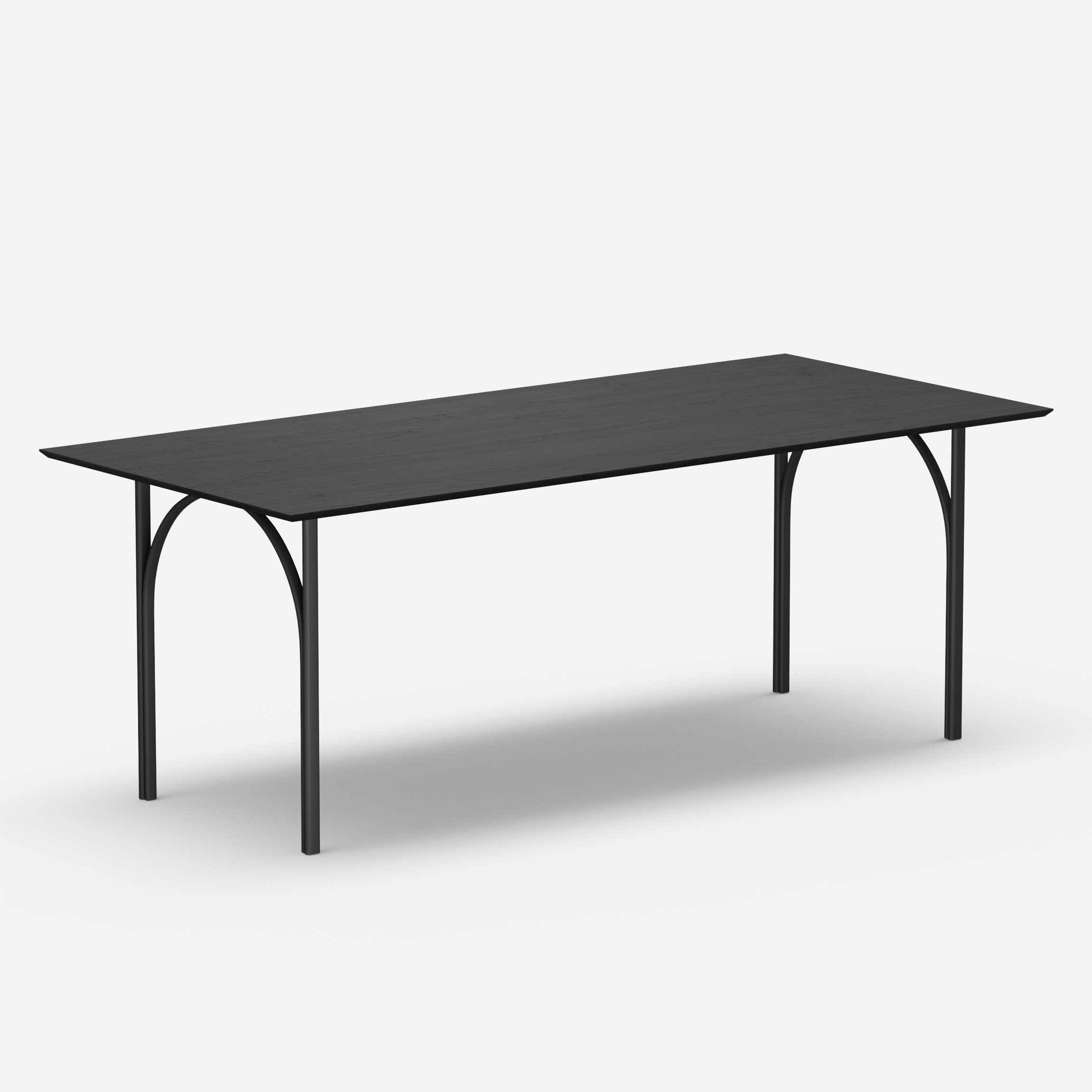 Loop - Table (Rectangle, 220B)
---
SKU: LOOP-B-RT-220
Delivery time: 7-9 Weeks 
MADE IN EUROPE
Description
The Loop table was designed by studio Cotton with one key principle, "A place to come together with no obstruction in mind." Expertly crafted from high-quality recycled oak wood and features a unique, eye-catching design.

The table's top is made from carefully selected pieces of recycled oak wood, each with its own unique character and texture. The result is a table that is not only environmentally friendly but also incredibly beautiful and full of character.
One of the standout features of this table is its innovative leg design. The table leg features a loop with oval tubes that not only look amazing but also provides excellent stability and the freedom to sit wherever you desire. This unique design element sets it apart, making it a true statement piece that will elevate any space.
Sustainability

Made with one of the most environment-friendly materials available, wood. We use this material to insure a longer product lifetime. All equipment used for production runs on green energy. We even use green gas for our coating chambers to stay as efficient as possible. 
Design
Studio Cotton, 2022
Materials
~100% recycled steel, 60% recycled oak wood
Construction
Leftover oak wood gets shredded down to flakes and compressed to a strong panel with biodegradable glue to ensure longevity and quality.
The table legs get made out of one c metal oval tube. Cut by a precision 3D laser. with an accuracy of 0.1mm. Finally, it gets coated to ensure a finish that can stand every occasion from spilling to scratches.