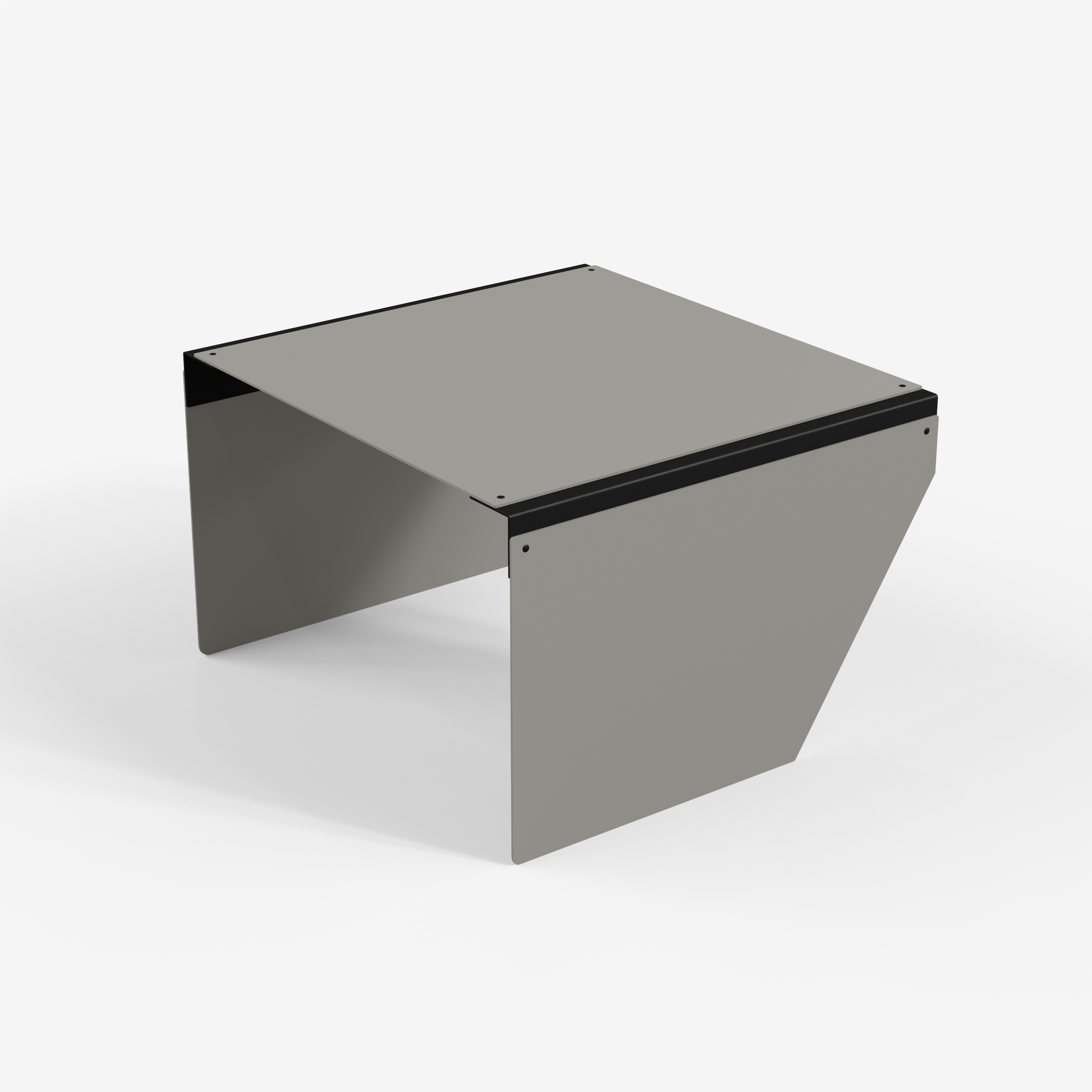 Connect - Coffee Table / XL (Angle, Taupe)
---
SKU: CONNECT-XL-1-3-11
 Delivery time: 2-3 Weeks 
MADE IN ITALY
Description
The connect coffee table was the founding piece that sparked the Monton philosophy. Designed by Chris Joosten. This coffee table boasts a modular design with interchangeable pieces that allows you to create a unique configuration that suits your style and space. Whether you prefer a sleek minimalist look or a bold statement piece, this design offers you the best of both worlds.
With a wide variety of color options available, you can mix and match to your heart's desire and the high-quality recycled materials used during the construction ensure durability and longevity.
Not only is this coffee table functional, it also doubles as an eye-catcher. Chris Joosten's signature aesthetic is evident in the table's clean lines and attention to detail. Whether you're using it as a centerpiece in your living room or a functional workspace in your office.
Sustainability

From laser-cutting to coating, it all happens within one factory to eliminate transportation emissions and save time so we can deliver your product quicker. We use ~100% recycled steel for all components.
All equipment used for production runs on green energy. We even use green gas for our coating chambers to stay as efficient as possible. The table is shipped in a flatpack box to save on possible emissions during final transport.
Dimensions
60x60x37.5cm

Design
Chris Joosten, 2020
Materials
~100% recycled steel
Construction
The metal sheet gets laser-cut by a state-of-the-art machine with a precision of 0.1mm. The shapes of the tables get perfectly aligned with each other to create as little material waste as possible. excess material always gets recycled. The corners of the table get bent by an automated robot to ensure a perfect 90° angle.