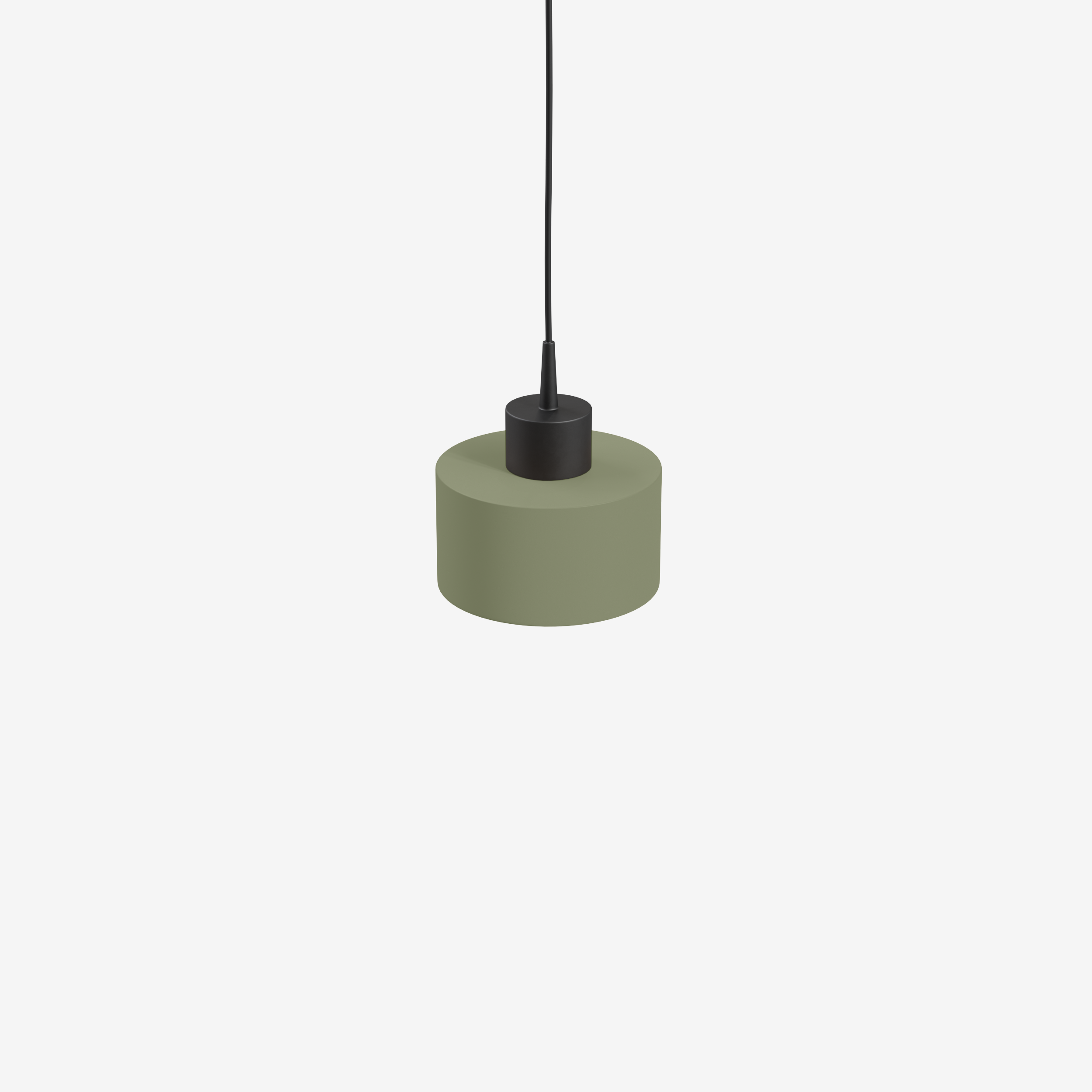 Switch - Pendant (Cup M, Olive Green)
---
SKU: SWITCH-CL-2-3
Delivery time: 2-3 Weeks 
MADE IN THE NETHERLANDS
5-year warranty on LED
Description
While the designer of Studio Sète was in Paris, the beauty and love for the light became instantly apparent. From the night lights of the Eiffel Tower to the dimly lit corner cafes. This is where people came together to enjoy each other's company and laugh around their glasses of French wine for hours on end. 
 This concept of light had to be translated into a new design. So everybody could be able to experience this feeling. 
It all starts with a Built-in, dim-to-warm LED module. That enables a bright light for a work environment, but when dimmed back it transforms into a warm and cozy atmosphere. Combined with a wide range of possible shades, so everybody can find a shape that fits their space perfectly and can create a different environment for multiple occasions.
Dimensions (Shades) 
15x7.5cm 
Design
Studio Sète, 2020
Sustainability
From laser-cutting to coating. It all happens within one factory to eliminate transportation emissions and save time so we can get you your product quicker. Using ~100% recycled steel for all components. 
All equipment used for production runs on green energy. We even use green gas for our coating chambers to stay as efficient as possible. 
Construction
The aluminum tube gets precision cut and the top gets welded on by hand. The pendant is assembled by hand in the Netherlands by experienced craftsman. All shades are produced by forcing a metal plate into the desired shape by a high-precision spinning machine to ensure 100% accuracy.
Materials
~100% recycled steel
Ip rating
ip20
Socket
Built-in, dim-to-warm LED module
Max load, Voltage, Kelvin
60W, 220-240 V, 2200K-3000K
Cord
1,5 m PVC cable black
Canopy
Included, black, H: 3,0 x Ø: 11 cm